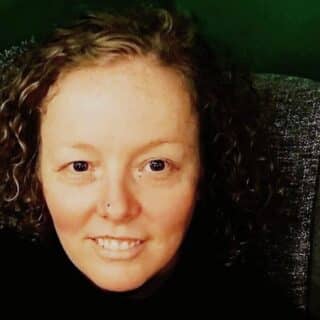 Melanie Dignam, MSW, RSW
Melanie Dignam, MSW RSW, is an integrative psychotherapist in Private Practice from Toronto, ON, Canada. Melanie specializes in trauma resolution and healing using evidence-informed practices that intend to shift individuals towards an embodied experience of the mind+body+spirit through therapeutic support and reconnection to Self.
In 2020, she completed her Internal Family Systems (IFS) Comprehensive Training with IFSCA and specialized IFS training in the areas of Trauma, C-PTSD, Depression, Suicide, Addiction and Self Leadership. In 2022, she completed her Ketamine Assisted IFS Psychotherapy (KIFS) training with Sapience Therapy and is completing her Psilocybin Assisted Psychotherapy (PAP) with TheraPsil.
In addition to IFS, she has been trained in Poly Vagal Theory, Somatic Experiencing Therapy, Narrative Therapy and Mindfulness-Based Therapy. In 2018, she completed her Level 1 Spring Forest Qi Jong certificate, which she attributes as the foundation of her healing journey. 
Melanie has a Bachelor's and Master's Degree in Social Work and a diploma in Gerontology. She is a psychotherapist with the Ontario College of Social Workers and Social Service Workers.